Jauhedeodorantit
Midsummer is here, and that means enjoying the sun, beaches, outdoor activities, and fun summer events. With these products, you can create a radiant, glowing, and sparkling look for yourself! Lovely, luminous skin all summer long!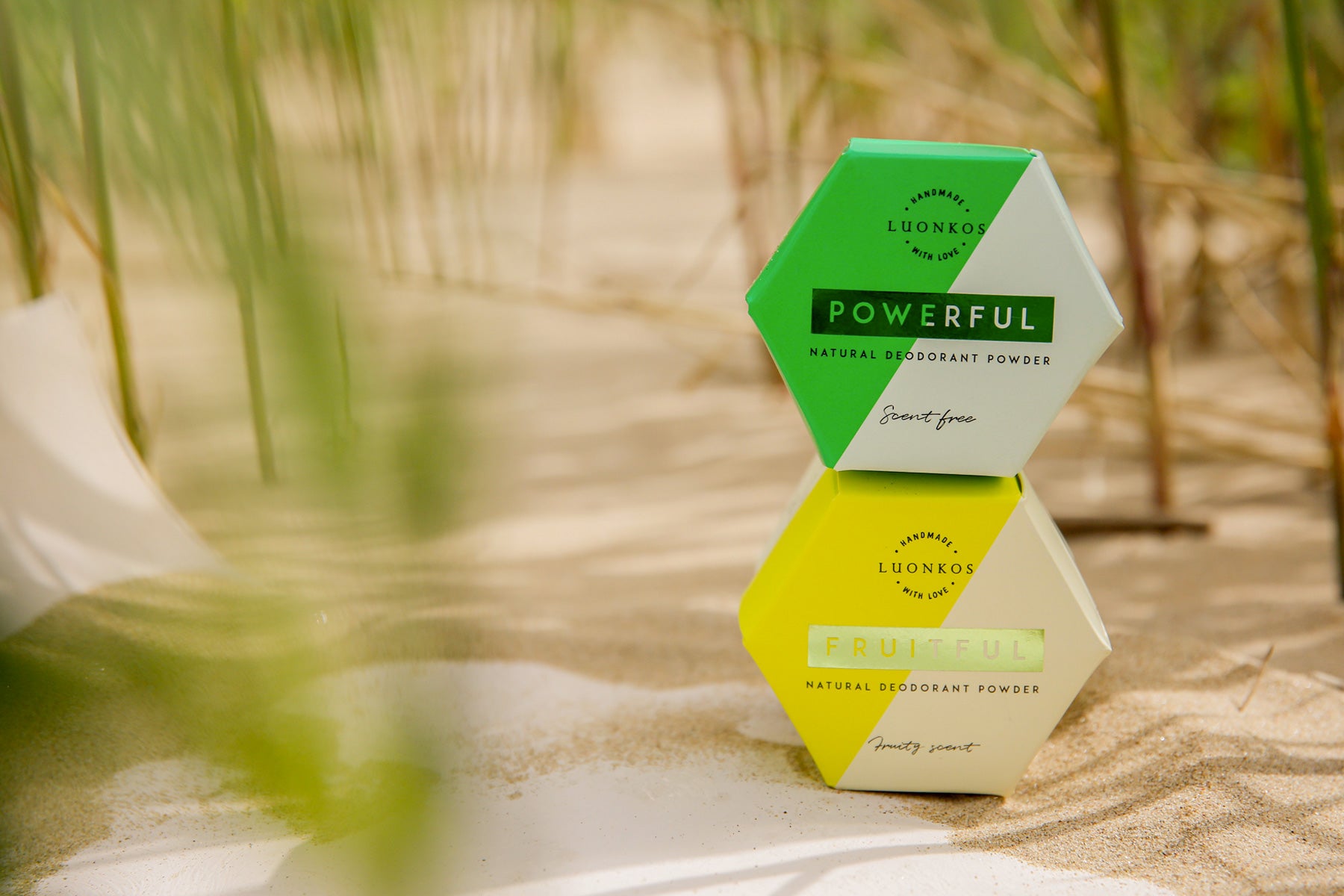 Jauhedeodorantit
In the summer of 2021, our web store's stock of powder deodorants was almost down to zero. The Luonkos ladies were in hurry: the first small batch needed replenishment, and fast. A star was born!
Ihokakut
Dream journeys. There have probably been millions of them during the pandemic. Flipping through old memories and travel photos, lingering in the past. A time when even last-minute getaways were made.